Gernika Peace Museum
Plan / Book your visit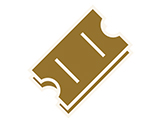 Wifi

If you wish to use your computer to browse the Internet you can do so without restrictions and at no extra cost.

At the Gernika Peace Museum we offer you the convenience of WiFi, with complete confidence.
* Wifi is a type of wireless connection to the Internet, meaning that you can navigate with your computer from anywhere in the Museum.