Gernika Peace Museum
Plan / Book your visit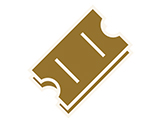 Suggestions
Help us improve. Your opinion is the most important. Send us your comments!
You are required to complete the fields wiht *.
By virtue of Organic Law 15/1999, on the Protection of Data of a Personal Nature, a file is included whose owner and manager is the FUNDACIÓN MUSEO DE LA PAZ DE GERNIKA (GERNIKA PEACE MUSEUM FOUNDATION).
You may exercise your rights to access, rectification, opposition and/or cancellation as regards your data by so requesting in writing to FUNDACIÓN MUSEO DE LA PAZ DE GERNIKA (GERNIKA PEACE MUSEUM FOUNDATION), Plaza de los Fueros, 1, 48300, Gernika-Lumo (Bizkaia) or museoa@gernika-lumo.net