Gernika Peace Museum
Museo de la Paz de Gernika
Plan / Book your visit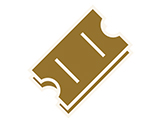 Rules
Smoking is not allowed.
Large bags (backpacks, bags, umbrellas) are not allowed inside the museum and must be left in the area assigned for it.
It is allowed to take photos or film inside the museum.
It is not allowed to eat inside the museum.
Animals cannot enter the building except guide dogs for the blind.
Children must be accompanied by an adult. They are not allowed to touch objects in the museum or run about since this may bother other visitors.
Do not touch museum objects (glass exhibitors, exhibition objects, photos). They are fragile and may be damaged.
The museum has a lift (elevator) which can be taken from the sidewalk or at the entrance and makes access easier for the handicapped or disabled.