Gernika Peace Museum
Plan / Book your visit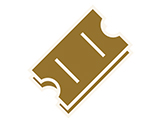 Privacy policy
In compliance with Law 34/2002, of 11th July, on Services of the Information Society and Electronic Commerce (LSSI-CE), the entity FUNDACIÓN MUSEO DE LA PAZ DE GERNIKA (GERNIKA PEACE MUSEUM FOUNDATION) informs that it is the owner of the portal www.museodelapaz.org
In accordance with the requirements of article 10 of the aforesaid Law, notice is given of the following information:
The owner of the website is:
©Gernika peace museum foundation
Tax code: g95222949
Foru plaza,1.
E 48300 Gernika-Lumo.
Bizkaia. Euskadi. España
Tel.:(+34) 94 627 02 13
Fax:(+34) 94 625 86 08
E-mail: museoa@gernika-lumo.net
www.museodelapaz.org
Registered with the Register of Foundations of the Basque Country: F 162 Section 3.
FUNDACIÓN MUSEO DE LA PAZ DE GERNIKA (GERNIKA PEACE MUSEUM FOUNDATION), as the body responsible for the files of which it is owner, pledges to respect the confidentiality of information of a personal nature of its users, customers, patrons, suppliers, partners and employees, maintaining at all times the duty to professional secrecy and confidentiality.
FUNDACIÓN MUSEO DE LA PAZ DE GERNIKA (GERNIKA PEACE MUSEUM FOUNDATION) informs that it is fully adapted to Organic Law 15/1999, on the Protection of Data of a Personal Nature and Royal Decree 1720/2007 by which the Implementing Regulation of the Law on Data Protection is approved, that its files containing personal data have been duly registered with the Spanish Data Protection Agency and that it complies with the other obligations established in the regulations on data protection in order to guarantee the confidentiality and security of the information in its possession.
The aim of the collection and treatment of personal data is the correct management of the different services and activities organised by the Museum and Documentation Centre, as well as the possibility of sending information concerning the events, activities and services carried out by the Foundation.
In no event will any personal data so provided be transferred to third parties, save in the case of prior consent from the interested parties.
The FUNDACIÓN MUSEO DE LA PAZ DE GERNIKA (GERNIKA PEACE MUSEUM FOUNDATION) has therefore adopted the legally required levels of security for data protection and has installed all available means and technical measures to avoid the loss, misuse, alteration, unauthorised access and theft of the data with which it has been entrusted.
The owners of the data are acknowledged as such and are able to exercise their rights to access, cancellation, rectification and opposition by contacting:
©Gernika peace museum foundation
Foru plaza,1.
E 48300 Gernika-Lumo.
Bizkaia. Euskadi. España
Tel.:(+34) 94 627 02 13
Fax:(+34) 94 625 86 08
E-mail: museoa@gernika-lumo.net