Gernika Peace Museum
Plan / Book your visit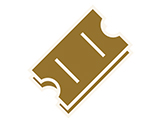 Home
>>
Information
>>
History / Mission
History / Mission
History

The Gernika Peace Museum -formerly known as the Gernika Museum-- was founded on 7th April 1998 by the Gernika-Lumo Town Hall in a building, designed by Manuel Mr Smith-after the reconstruction of the city - that is located in Los Fueros Square.
This building was previously been used by the Courts and the post office and Telegraph service.
The Museum may be considered as a history museum in the sense that it was used as a guide to the history of Gernika-Lumo and, more particularly, to the Civil War and the bombing.


From 1999 to 2002, with the assistance of the Ministry of Culture (Fine Arts and Cultural Property Section), among other activities on other occasions, the museum carried out adaptation work on the building. A museographic project was drawn up and carried through, and the decision was taken to turn the museum into a Peace Museum (the first peace museum in the Basque Country and the entire Spanish State). .
The Gernika Peace Museum has been a Foundation since July 2002, with founder trustees the Basque Government, the "Diputación" or Provincial Council of Bizkaia and Gernika-Lumo Town Hall.
And so the museum opened again on 8 January 2003 with a revamped profile and a wider range of possibilities. It is now an institution in tune with the needs of our world today. The museum has grown into an attractive, dynamic space, a place where visitors may feel and live out a scenario in which history is taken by emotions and empathy to clear the path towards reconciliation, a place where we may think that we can all work together to shape our own peace.

The Museum celebrated its tenth anniversary in 2008 and has its sights firmly set on the future.
In keeping with its desire to be part of a network, the Museum has been a very active member of the following national and international networks for many years now. :
INTERNATIONAL NETWORK OF MUSEUMS FOR PEACE (ICOM)
ICOM: International Council of Museums
IC-MEMO (The International Committee of Memorial Museums in Remembrance of the Victims of Public Crimes)
AIPAZ (Spanish Association of Research for peace)
INTERNATIONAL COALITION OF SITES OF CONSCIENCE
FORUM OF PEACE AND HUMAN RIGHTS ASSOCIATIONS
Mission
The mission of the Gernika Peace Museum Foundation is to preserve, display, publicise, conduct research and educate visitors in the basic ideas of the culture of peace, and the past and present relation of this culture to the history of Gernika-Lumo, so that, together with other history and peace organisations, Gernika-Lumo, the province of Bizkaia and the Basque Country be used as local, regional, national and international references in the search for peace and culture.