Museo de la Paz de Gernika
Plan / Book your visit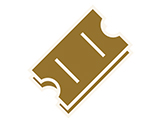 Home
>>
Visit
>>
Free or guided tour
>>
Visit (with or without guides) Booking Form
Visit (with or without guides) Booking Form
The visit enquiry will not be validated until the receipt of the booking confirmation by mail or phone call.
Only for groups (more than 8 people)
To be filled in (*)
By virtue of Organic Law 15/1999, on the Protection of Data of a Personal Nature, a file is included whose owner and manager is the FUNDACIÓN MUSEO DE LA PAZ DE GERNIKA (GERNIKA PEACE MUSEUM FOUNDATION).
The purpose of the treatment of the data is the management of booking school visits. Additionally we send out information concerning our activities and services.
You may exercise your rights to access, rectification, opposition and/or cancellation as regards your data by so requesting in writing to FUNDACIÓN MUSEO DE LA PAZ DE GERNIKA (GERNIKA PEACE MUSEUM FOUNDATION), Plaza de los Fueros, 1, 48300, Gernika-Lumo (Bizkaia) or museoa@gernika-lumo.net