Gernika Peace Museum
Plan / Book your visit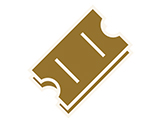 Home
>>
Education
>>
Presentation
Presentation
The objectives of the Gernika Peace Museum's Education Department are as follows:
Provide a positive experience at the Gernika Peace Museum.
Bring visitors (schools, families, and other groups) closer to peace education, education in values, and the historic themes of the Museum (Spanish Civil War, the bombing of Gernika, exile and the history of Gernika-Lumo in general).
Make visitors think, reflect, assess and act in relation to the two main museum themes (History and the Culture of Peace).
Arouse reflections, feelings, sensations and knowledge.
Educate people in the culture of peace and knowledge of history.

The educational activities of the Gernika Peace Museum offer a varied set of activities directed to a wide range of public: infantile, family, young and adult public, etc.
The International Council of Museums (ICOM) defines a museum as:
"A museum is a non-profit making permanent institution in the service of society and of its development, and open to the public, which acquires, conserves, researches, communicates and exhibits, for purposes of study, education and enjoyment, material evidence of people and their environment."

As we may observe in this definition of MUSEUM by the ICOM, a Museum in the 21st century must take into serious consideration and attach much importance to the educational and specialist role which it can play in society. As Ma Inmaculada Pastor says in her book Pegagogía Museística (Ariel Patrimonio, 2004):
" ... the educational function must be a priority in the policies, organising and operation of museums. It must be the shaft around which its inner dynamics turn to provide meaning for today's society".
General Information
The Department of Education of the Museum is available for teachers and educators to clarify any queries that may arise.
In addition to taking part in a workshop, those who are interested may also pay a visit to the museum.
It is recommended that group leaders get to know the museum beforehand and that they inform the students or members of the group what they are going to be doing: Where are we going? What are we going to do? What type of museum is it? What's the connection between what we're studying and what we see in the museum?