Gernika Peace Museum
Plan / Book your visit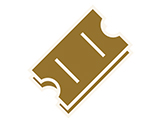 Accessibility
What is accessibility?
Accessibility consists of unlimited access to the information by any person, irrespective of the sensorial, physical or technical disability.
They are many people who access the information on our website from very different contexts to our own.
We can have users who:
Use voice translators, Braille, without sound card or use browsers in text mode.
Find it difficult to make out colours, users with black and white systems.
Are visually impaired that have to amplify the letter on a website.
Dyslexic
Have motor function difficulties, who are not able to interact with moving objects.
Who cannot use the mouse.
Who have old-fashioned browsers, or very new but not popular, or who have disabled services on their browser.
Have cognitive problems.
In short, accessibility is not only of interest for the disabled, but also improves access to the website in general.
Gernika Peace Museum Accessibility Policy
Our accessibility guidelines are as follows:
We have used the application and compliance of the accessibility guidelines or General Accessible Design Principles established by the WAI (Web Accessibility Initiative) working group belonging to the W3C (World Wide Web Consortium)
Visual Design. This website uses layers and cascade style sheets (CSS) for the visual formatting of the information. Based on XHTML 1.0 standards for the source code of the website and CSS-1, which achieve a maximum separate between presentation and contents.
Browsing help
Size of the letter
Relative units, both for the size of the texts and for the general structure of the website, have been used to design the pages of this website.
The site can be seen correctly in any resolution and the user can change the size of the text if he has that option in his browser.
WINDOWS:
ALT + Key + (increase web page size)
ALT + Key - (decrease web page size)
MacOS:
COMMAND + Key + (increase web page size)
COMMAND + Key - (decrease web page size)
Map of the website
The website map contains the contents of the pages making up the website.
Browser route
The user will always know in which section/subsection he is thanks to the browser route in the upper part of the page.
Keyboard shortcuts
Internet Explorer 4.0, Netscape, Mozilla, Firefox:
ALT + Keyboard direct access key
Versions over Internet Explorer 5:
ALT + Keyboard direct access key + ENTER
Opera:
Capitals + Esc (in order to activate the direct keyboard access keys)
MacOS:
CONTROL + Keyboard direct access key
Access keys
The access keys for this website are:
1 Go to Home
2 Go to website
3 Go to information
4 Go to Education
5 Go to Documents
6 Go to Schedule

Accessibility Level Validation
All the Museodelapaz.org website pages may be validated using the relevant logos.