Gernika Peace Museum
Gernika Peace Museum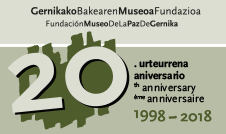 Plan / Book your visit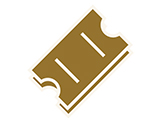 Home
>>
Information
>>
How to arrive
How to arrive
How to get to the Gernika Peace Museum?
The Gernika Peace Museum is at a central location in the town, Plaza de los Fueros, opposite the Town Hall, next to the Cultural Centre and about 50 metres from the Tourist Office and the Santa Maria church. It is also close to the Casa de Juntas, the Museo Euskal Herria and Parque de los Pueblos de Europa (which features, among others, sculptures by Chillida and Henry Moore).
The complete address of the Museum is:
©FundaciónMuseoDelaPazDeGernika
Foru plaza,1.
E 48300 Gernika-Lumo.
Bizkaia. Euskadi. España
Tel.:(+34) 94 627 02 13
Fax:(+34) 94 625 86 08
E-mail: museoa@gernika-lumo.net
www.museodelapaz.org
Coordenadas GPS:
Latitud: 43.315021782314 (43° 18' 54.08'' N)
Longitud: -2.6784404322936552 (2° 40' 42.39'' W)
Where is Gernika-Lumo?
Gernika-Lumo is located in Busturialdea-Urdaibai district, which is made up of 20 municipalities. It is an unrivalled natural area that was declared to be a UNESCO Biosphere Reserve in 1984.
How to get to Gernika-Lumo?
Gernika-Lumo is approximately 33 km (20 miles) from Bilbao, 30 km (18 miles) from the airport, 14 km (11 miles) from the motorway at Amorebieta, 105 km (65 miles) from San Sebastian, 70 km (40 miles) from Vitoria and 120 km (75 miles) from Hendaye (France). The journey may be done by road or by train (Eusko Trenbideak), bus (Bizkaibus) or by taxi (+34 94 6251002).
Parking: The museum does not have its own parking facility. If you have arrived by bus or car, you can park near the museum in the OTA payment parking zone, at the rear of Parque de Europa (free parking), in the free parking facility on Don Tello street (near the Ertzaintza police station), or close to the Gernika industrial zone.