Gernika Peace Museum
Plan / Book your visit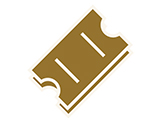 Home
>>
Information
>>
ONLINE Press room
>>
Gernika Awards for Peace and Reconciliation
Gernika Awards for Peace and Reconciliation
AWARDS 2005
This year 2005 the prizes Gernika Peace and Reconciliation award were awarded to:
-Michael Kasper and Juan Gutierrez.
-Michael Kasper, member of the management team of Gernika Gogoratuz Association from 2001 until his death on April 9, 2005.
-Juan Gutierrez, founder of the Association Gernika Gogoratuz and Director of the Center for Peace Research from 1987-2001.