Gernika Peace Museum
Plan / Book your visit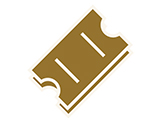 Home
>>
Education
>>
Educational Workshops
>>
Failing to make the grade
Failing to make the grade

Error:
Unknown column 't_foto.contenido' in 'field list'

Query: SELECT t_foto.idarchivo,t_foto.tipo,t_foto.nombre,t_foto.contenido FROM t_foto WHERE ( idarchivo  = 526)

The aim is to show the change in the History textbooks as regards the subject of the Civil War from the early 20th century to the present day.
Title
The treatment of the Civil War in the history books
Materials
The necessary materials are provided by the Museum.
Age
Numbers
Between 10 and 25 people
Duration
1 and a half hours
Price
28 ?/group
Language
Basque, Spanish and French
Notes
In order to carry out this workshop the participants should have some knowledge of the Civil War and the Bombing of Gernika or have been on the guided tour of the Museum previous to the workshop.
Exhibitions
Publications