Gernika Peace Museum
Plan / Book your visit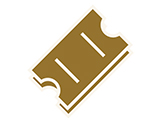 Home
>>
Education
>>
Educational Workshops
>>
Human Rights
Human Rights

Error:
Unknown column 't_foto.contenido' in 'field list'

Query: SELECT t_foto.idarchivo,t_foto.tipo,t_foto.nombre,t_foto.contenido FROM t_foto WHERE ( idarchivo  = 2199)

It sets out to explain human rights, what they are, how they were created, if they are respected or not, etc.
Title
Human Rights
Materials
The necessary materials are provided by the Museum.
Age
Numbers
Between 10 and 25 people
Duration
1 and a half hours
Price
28 ?/group
Language
Basque and Spanish
Notes
The participants will have the chance to go into the themes in greater detail using the material (bibliography, reading list, references, films, websites, etc.) offered by the museum, giving them the possibility of continuing (should they find it interesting) with the issues raised in one or more classroom sessions.
Exhibitions
Publications