Gernika Peace Museum
Plan / Book your visit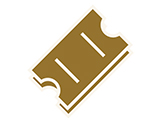 Home
>>
Education
>>
Educational Workshops
>>
Picasso and the ?Guernica?
Picasso and the ?Guernica?

Error:
Unknown column 't_foto.contenido' in 'field list'

Query: SELECT t_foto.idarchivo,t_foto.tipo,t_foto.nombre,t_foto.contenido FROM t_foto WHERE ( idarchivo  = 523)

It offers the chance, from the historical and symbolic point of view, to understand the most famous work by Picasso.
Title
The ?Guernica?
Materials
The necessary materials are provided by the Museum.
Age
Numbers
Between 10 and 25 people
Duration
1 hour
Price
28 ?/group
Language
Basque, Spanish and French
Notes
Secondary pupils will need to have a minimum knowledge of the Spanish Civil War.
Exhibitions
Publications