Gernika Peace Museum
Plan / Book your visit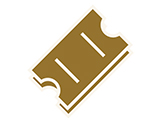 Home
>>
Education
>>
Educational Workshops
>>
Pispas
Pispas

Error:
Unknown column 't_foto.contenido' in 'field list'

Query: SELECT t_foto.idarchivo,t_foto.tipo,t_foto.nombre,t_foto.contenido FROM t_foto WHERE ( idarchivo  = 1020)

The 5 workshops presented, are based on the animation series "Pispas", which highlights the importance of education in values ​​and diversity as relevant factors to the coexistence of different cultures of our society.
Title
The importance of diversity as a relevant factor to the coexistence between different cultures.
Materials
The necessary materials are provided by the Museum.
Age
Numbers
Between 10 and 25 people
Duration
1 hour
Price
28 ?/group
Language
Basque, Spanish
Notes
5 are the workshops to choose from:
Workshop 1: Pispas and her world
Workshop 2: To the Pispas beat
Workshop 3: Through space with Pispas
Workshop 4: Separate and recycle with Pispas
Workshop 5: Putting on a play with Pispas
Exhibitions
Publications