Gernika Peace Museum
Plan / Book your visit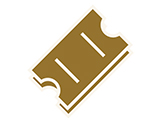 Home
>>
Shop
>>
Presentation
Presentation
The Gernika Peace Museum shop is at Plaza de los Fueros No1, Gernika. It was opened on 8 January 2003 on the same day as the Peace Museum, and is located next to the museum reception area.
Opening hours are the same as the museum
The shop was established to sell books, magazines, museum merchandising, souvenirs of Gernika-Lumo, and to publicise the contents of the museum.
The shop also has other services: there is a section for visitors to obtain information on the town and its cultural activities and activities for tourists, and on other nearby locations in the region.
The shop has a locker area for visitors to leave their bags, backpacks etc.
All products sold in the museum shop can be purchased on-line by e-mail denda.museoa@gernika-lumo.net, tel (+34 94 6270213) or fax (+34 94 6258608), specifying the name of the product or products and the quantity.
The product will be sent COD to the address you give us as soon as possible. The customer pays for the product and postage costs on receipt.