Gernika Peace Museum
Plan / Book your visit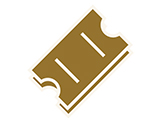 Home
>>
Education
>>
Educational resources
>>
EDUCATIONAL NOTEBOOKS
EDUCATIONAL NOTEBOOKS
Workbook

Error:
Unknown column 't_foto.contenido' in 'field list'

Query: SELECT t_foto.idarchivo,t_foto.tipo,t_foto.nombre,t_foto.contenido FROM t_foto WHERE ( idarchivo  = 1666)

This booklet has been done to work on the permanent exhibition of the Gernika Peace Museum.
Different use of the booklet:
A) You can work on part of it or the whole booklet.
B) You can use this booklet for further work inside the classroom.
C) This booklet can be done as groupwork or individually.

Workbook_did.pdf