Gernika Peace Museum
Plan / Book your visit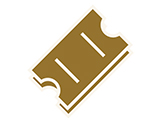 Home
>>
Education
>>
Educational resources
>>
RESOURCES ONLINE
RESOURCES ONLINE
ON-LINE RESOURCES

Error:
Unknown column 't_foto.contenido' in 'field list'

Query: SELECT t_foto.idarchivo,t_foto.tipo,t_foto.nombre,t_foto.contenido FROM t_foto WHERE ( idarchivo  = 1241)

EDUCATION
BAKEOLA
BAKEOLA is specialized in addressing conflicts satisfactory working with social and educational agents from a comprehensive perspective.
EDUALTER
Education Resource Network for Peace, Development and Interculturalism. A place to share resources to transforming education into a more just world.
ACTILUDIS (Actividades lúdicas educativas)
In this blog you'll find activities to print and whose base is the game as a motivator of learning; to work with students of primary, some for kindegarden and some for the first cycle of Secondary.
BANTABA (HEGOA)
A selection of resources for those working or interested in human development, global education and citizen participation.
VALUES EDUCATION. EDUCATION FOR DEVELOPMENT
Values Education and for the Development are key challenges of our society. This space, multilingual and plural, is intended to facilitate and bring together tools, information and guidance.
PEACE
FORO DE ASOCIACIONES DE EDUCACIÓN EN DERECHOS HUMANOS Y POR LA PAZ
The Partnership Forum for Human Rights Education for Peace is an association of entities of the Basque Autonomous Community, which was established in March 2007.
SEDUPAZ (Seminario de Educación para la Paz de la Asociación Pro Derechos Humanos)
It brings people from different levels of formal and informal education, we understand peace education as a liberating education, aimed at encouraging social action for peace and justice.
TICambia
TICambia is an educational space that offers didactic resources and framworks on five thematic axes: development and fight against the poverty, human rights and peace, gender equality, environmental sustainability and cultural diversity.
HISTORY
WEBQUEST: THE BOMBING OF GERNIKA
Education Unit, on the Bombing of Gernika (done by Gernika Peace Museum) for Compulsory Secondary Education to be done through the website. In Basque and Spanish.
WEBQUEST: EL GUERNICA DE PICASSO
Webquest of the most important artwork of Picasso: Guernica.
WEBQUEST: LA GUERRA CIVIL ESPAŃOLA
Understand the main factors determining the development of the civil war, military development, its demographic, economic, cultural and other kinds.
OTHERS
Versions of Picasso's Guernica