Gernika Peace Museum
Plan / Book your visit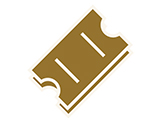 Home
>>
Education
>>
Educational resources
>>
VISIT WITH CHILDREN
VISIT WITH CHILDREN
VISITING WITH CHILDREN OR AS A FAMILY

Error:
Unknown column 't_foto.contenido' in 'field list'

Query: SELECT t_foto.idarchivo,t_foto.tipo,t_foto.nombre,t_foto.contenido FROM t_foto WHERE ( idarchivo  = 1234)

PREPARING THE VISIT:

. Find out about the opening times, fees and services of the Museum.
. Ask the children what they would like to see at the Museum. Knowing their interests it will be easier to plan the visit.
. Talk to the children about what they are going to find in the Museum, especially if this is the first time they have visited it, which is a way of generating interest.
. Use all the resources that the Museum offers, such as the teaching guides, the virtual visit, etc.
ENJOYING THE VISIT:

. Remember that the children should be at ease, so avoid them coming with uncomfortable clothes.
. Let the children take their time in each area, seeing what they want to. Do not forget that the visit should not exceed 1 hour.
. Motivate them with questions, stories and games that attract their attention. Be open to their questions and opinions.
. Observe and keep in mind that when you see that they are getting tired or bored it is time for a rest.
. Children's area: remember that the Museum has a children's area, where children aged 3 to 9 years old can play and have fun, as long as they are under your supervision.
AFTER THE VISIT:

. Ask them about what they liked the most about the visit and what they would like to do the next time that they come to the Museum.
. Answer the questions and queries that they ask. If you don't have the answers, you can consult us.
. Use the proposed activities that we suggest you carry out and which you can find in Education Resources.
. Send us some of the work done by your children, as well as your suggestions and we will publish them on the website.
We are sure that by following these suggestions your visit accompanied by children will be much more enriching.