Gernika Peace Museum
Plan / Book your visit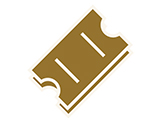 Home
>>
Education
>>
Educational resources
>>
DOCUMENTS / BOOKS
DOCUMENTS / BOOKS
DOCUMENT: The Universal Declaration of Human Rights

Error:
Unknown column 't_foto.contenido' in 'field list'

Query: SELECT t_foto.idarchivo,t_foto.tipo,t_foto.nombre,t_foto.contenido FROM t_foto WHERE ( idarchivo  = 1247)

Not a day goes by without pictures of war, hunger, arbitrary arrests, torture, rape, murder and ethnic cleansing. Not a day goes by without news of new assaults on the most fundamental freedoms. Human Rights are continually violated, adn without respect for human rights there can be no peace.

giza eskubideak.pdf
DOCUMENT: The tools used bring peace

Error:
Unknown column 't_foto.contenido' in 'field list'

Query: SELECT t_foto.idarchivo,t_foto.tipo,t_foto.nombre,t_foto.contenido FROM t_foto WHERE ( idarchivo  = 1719)

What can be done to transform conflicts? What tools prove useful in the struggle for peace? It must be said that these are many and varied, and that there are no ready-made recipes to transform a conflict by seeking a solution of mutual understanding. There are so many ingredients which make up conflicts, so many interests, memories, hopes and dreams, that a number of tools and instruments may be defined which are not magic wands, but which certainly prove useful.

bakerako tresnak.pdf