Gernika Peace Museum
Plan / Book your visit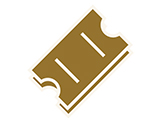 Home
>>
Exhibitions
>>
Current Exhibitions
Current Exhibitions
History
Bibliographic exhibition
2016/09/21 - 2017/04/16
This time the exhibition is a selection of books concerning the behaviour of the Basque Government during the Civil War since the Statute was passing and the Basque Government was created until the conquest of Biscay by Franco's army in June 1937.
Permanent Exhibition
2003/01/08 - 2017/12/31
Ther Gernika Peace Museum is a theme museum setting out the culture of peace. It was inspired by the tragic bombing of Gernika, setting out the two themes, History and Peace, via three axes or questions.
Peace and Human rights
Temporary Exhibition
2016/12/22 - 2017/04/02
The Artivist Sailing: Artherapy and Artivism is a process of research, participation and exhibition based on the potentiality of art in addressing the social emergencies of our time.
Temporary Exhibition
2016/09/21 - 2017/04/02
If we were asked, would you be able to name 10 people who dedicated and /or spend part of their life to the culture of peace, respect for human rights and the protection and care of our planet? What would be our response? Have you ever thought about it, why?...