Gernika Peace Museum
Plan / Book your visit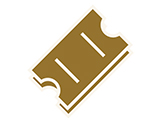 Home
>>
Exhibitions
>>
Current Exhibitions
Current Exhibitions
Others
Temporary Exhibition
2017/04/04 - 2017/10/29
Guernica for me is a modern template, just as the Madonna and Child is an ancient template. (…)There are many templates in art, shells upon which the artist forges a vision, contributing to a shared cultural experience. Art existed long before the concept of the New...
History
Bibliographic exhibition
2016/09/21 - 2017/04/16
This time the exhibition is a selection of books concerning the behaviour of the Basque Government during the Civil War since the Statute was passing and the Basque Government was created until the conquest of Biscay by Franco's army in June 1937.
Permanent Exhibition
2003/01/08 - 2017/12/31
Ther Gernika Peace Museum is a theme museum setting out the culture of peace. It was inspired by the tragic bombing of Gernika, setting out the two themes, History and Peace, via three axes or questions.