Gernika Peace Museum
Plan / Book your visit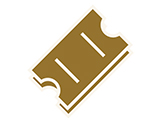 Home
>>
Exhibitions
>>
Current Exhibitions
Current Exhibitions
Others
Temporary Exhibition
2017/04/04 - 2017/10/29
Guernica for me is a modern template, just as the Madonna and Child is an ancient template. (…)There are many templates in art, shells upon which the artist forges a vision, contributing to a shared cultural experience. Art existed long before the concept of the New...
History
Bibliographic exhibition
2017/05/03 - 2017/09/24
The Documentation Center on the Bombing of Gernika has opened, until next September 24, an exhibition of monographs on the "Guernica" of Picasso.
Permanent Exhibition
2003/01/08 - 2017/12/31
Ther Gernika Peace Museum is a theme museum setting out the culture of peace. It was inspired by the tragic bombing of Gernika, setting out the two themes, History and Peace, via three axes or questions.