Gernika Peace Museum
Plan / Book your visit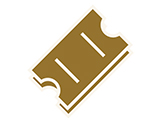 Home
>>
Activities
>>
Current Activities
Current Activities
Conferences
7th International Gathering on Art and Peace (27-28/10/2017)
2017/10/27
2017/06/16
The VIII Meeting of Memorias en Red "Memories of war, projects of peace. Violence and conflict between past, present and future", will take place on June 16, 17 and 18 at the Gernika Peace Museum (Bizkaia).
Others
2017/05/29
The Documentation Centre on the Bombing of Gernika (CDBG) will be COSED from 29th May to 2nd June...
2017/05/20
The celebration of International Museums'Day (20th, 21st May) with various activities...