Gernika Peace Museum
Museo de la Paz de Gernika
Plan / Book your visit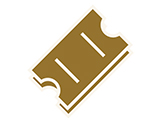 Home
>>
Visit
>>
Free or guided tour
Free or guided tour
The Gernika Peace Museum provides guided tours which may be booked and paid for in advance (28 € per group) or self-guided tours for groups, following a brief explanation in the Museum reception.
All guided tours are available in Basque, Spanish, English and French, and the approximate duration is 60 minutes. This includes a full tour of the museum's permanent exhibition, as well as a brief tour of the current temporary exhibition.
If you are going to visit the museum as a self-guided tour, we would request that you inform us and complete the form below, indicating self-guided tour, so as to monitor the number of visitors in the different rooms of the museum.
There is a possibility of a combined visit: free museum visit (45-60 minutes) + guided visit to a shelter for the Spanish Civil War (60 minutes).
If you wish to book a guided tour, telephone (+34 94 627 02 13) or click here museoa@gernika-lumo.net and complete the following form: