Gernika Peace Museum
Museo de la Paz de Gernika
Plan / Book your visit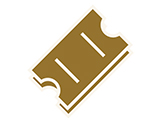 Home
>>
Visit
>>
Free or guided tour
Free or guided tour
The Gernika Peace Museum provides guided tours which may be booked and paid for in advance (30€ per group) or self-guided tours for groups, following a brief explanation in the Museum reception.
All guided tours are available in Basque, Spanish, English and French, and the approximate duration is 60 minutes. This includes a full tour of the museum´s permanent exhibition, as well as a brief tour of the current temporary exhibition.
If you are going to visit the museum as a self-guided tour, we would request that you inform us and complete the form below, indicating self-guided tour, so as to monitor the number of visitors in the different rooms of the museum.
Some temporary exhibitions also have the availability of guided tours specifically for that exhibition only.
If you wish to book a guided tour, telephone (+34 94 627 02 13), fax (94 625 86 08) or click here museoa@gernika-lumo.net and complete the following form:
Go to Visit (with or without guides) Booking Form. Only for groups