Gernika Peace Museum
Plan / Book your visit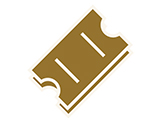 Bibliographic exhibition
Picasso's Guernica
2017/05/03 - 2017/09/24
Introduction
The Documentation Center on the Bombing of Gernika has opened, until next September 24, an exhibition of monographs on the "Guernica" of Picasso.
The exhibition was promoted due to the 80th anniversary of the bombing of Gernika, a bombing make by the Condor Legion and the Italian Legionary Aviation on April 26, 1937.
All these files are preserved at our Documentation Center and they will be available for check by applicants.
Contact
dokumentaziozentrua@gernika-lumo.net
Organizers
The Documentation Centre on the Bombing of Gernika
Related Publications