Gernika Peace Museum
Plan / Book your visit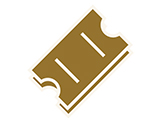 Bibliographic exhibition
The Basque Government and the Spanish Civil War
2016/09/21 - 2017/04/16
Introduction
The exhibition is a bibliographic exhibition that consists on a selection of books about this subject.
This time the exhibition is a selection of books concerning the behaviour of the Basque Government during the Civil War since the Statute was passing and the Basque Government was created until the conquest of Biscay by Franco's army in June 1937.
All these files are preserved at our Documentation Center and they will be available for check by applicants.
Contact
dokumentaziozentrua@gernika-lumo.net
Organizers
The Documentation Centre on the Bombing of Gernika
Related Publications