Gernika Peace Museum
Plan / Book your visit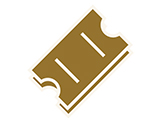 Travelling Exhibition
Art and Human Rights
0000/00/00 - 0000/00/00
Introduction
This exhibition represents a commitment to the spirit and the values embodied in the principles of the Declaration of Human Rights.
The exhibition sets out to demonstrate the Universal Declaration of Human Rights through 34 engravings by artists from countries such as Puerto Rico, Brazil, Australia, Burundi, South Africa, China, Colombia, Zimbabwe, Egypt, India, Indonesia, Iran, Iraq, Kenya, Sudan, Pakistan, Peru, Senegal, Mozambique, Sri Lanka, Israel, Turkey, Venezuela, Tibet and Namibia.
The works by these artists guide us through each of the articles that make up the Universal Declaration of Human Rights and can be used to show the power and strength that Art can lend to the task of disseminating these rights.
Technical datasheet
EXHIBITION: TECHNICAL ASPECTS AND MUSEOGRAPHY
The exhibition is designed in 4 languages: Basque, Spanish, English and French.
It is made up of 34 paintings and lithographs measuring 79 x 61 cm, accompanied by 11 display cards measuring 22 x 11 cm.
The material is stored in 3 wooden boxes on four wheels, measuring 72 cm x 42 cm x 84 cm.
EXHIBITION TOUR
The exhibition takes its cue from the works of the following artists, drawings which attempt to illustrate the significance, meaning and importance of Human Rights.
Puerto Rico. HAYDEE LANDING: "Memoria colectiva".
Brasil. YEDA MARIA CORREA DE OLIVEIRA: "Para un mundo humano".
Australia. WILLIAM KELLY & BENJAMEN MCKEOWN: "Viaje y destinos".
Burundi. NTAKIYICA AIMÉ: "Sin título".
Sudáfrica. JAN JORDAAN: "Daño".
China. QU LEI-LEI: "Sin título".
Colombia. CARLOS URIBE: "Fronteras".
Zimbabwe. BERRY BICKLE: "Compendio de eventos".
Egipto. AMIRA WASFY: "El velo de Isis".
India. YUSUF ARAKKAL: "Sin título".
Indonesia. ENTANG WIHARSO: "Control remoto".
Irán. JALEH GITIFOROZ: "Sin título".
Irak. MAYSALOUN FARAJ: "Derechos humanos, equivocaciones humanas".
Kenia. ANN M. GAKERE: "Buscando un nuevo hogar".
Australia. NALDA SEARLES: "Nacionalidad".
Irán. KOUROSH SALEHI: "Sin título".
Sudáfrica. VEDANT NANACKCHAND: "Oremos".
Zimbabwe. COSMOS SHIRIDZINOMWA: "Mi espíritu libre".
Sudán. HASSA´AN ALI AHMED: "Sin rasgos".
Pakistán. LAILA MEHREEN RAHMAN: "Acércate hoy con grilletes al mercado, ven agitando las manos, ven exultante, bailando…".
Perú. MARTÍN MORATILLO: "El bufón".
Senegal. AMADOU KAN SY (KAN SI): "Estado natural".
Mozambique. HILARIO JOAQUIM NHATUGUEJA: "Cuerpo rodando por sus derechos".
Mozambique. CARMEN MARÍA MVIANGA: "Rezando por unos prisioneros".
Sri Lanka. NERANJALA LALINSIRI GUNASINGHE: "Sin gloria".
Sudán. HASSAN MUSA: "Árbol".
Israel. ZUKY SERPER: "Cincuenta para DUDH".
Turquía. ARKIN ILICALI: "Sin título".
Venezuela. SANTIAGO POL: "Deberes comunitarios esenciales para un desarrollo libre e íntegro".
Sudáfrica. FAIZA GALDAHARRI: "Ironía".
Tíbet. GONKAR GYATSO: "Prohibido".
Namibia. K.K SHIYA KARUSEB: "Raíces humanas".
Sudáfrica. NMAKGABO MAPULA HELEN SEBIDI: "Momentos compartidos/espíritus en comunión".
Sierra Leona. EMERIC MILTON DAVIES: "Madre e hijo".
TEACHING MATERIAL
The exhibition is accompanied by an educational workshop about Human Rights.
ECONOMIC CONDITIONS
Contact: dokumentaziozentrua@gernika-lumo.net.
Download

Reservation Form
Contact
dokumentaziozentrua@gernika-lumo.net
Organizers
Artist for Human Rights Trust
Related Publications