Gernika Peace Museum
Plan / Book your visit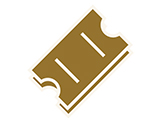 Visit by Hiroshima dignitaries to Gernika
2004/01/01 - 0000/00/00
Introduction
Cooperation with the city of Hiroshima for presentation of press conference and international campaign against nuclear bombs. ExposÚ of events at Hiroshima and Nagasaki, and working meeting at the Gernika Peace Museum and Gernika Gogoratuz Peace research center.
Contact
zuzendaritza.museoa@gernika-lumo.net
Organizers
Gernika Peace Museum Foundation, Gernika Gogoratuz and the Gernika Cultural Centre.