Gernika Peace Museum
Plan / Book your visit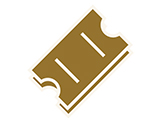 Temporary Exhibition
Guatemala: So That All Shall Know
2010/06/18 - 2010/10/12
Introduction
The exhibition So That All Shall Know recaps twenty years of work of Guatemalan photographer Daniel Hernández-Salazar. It synthesizes the three foundations on which Hernández-Salazar bases most of his artistic creation: the documentation of facts and history, the deep reflections on this documentation and, as a result of these, the political action and existential response to life.
The exhibition gathers samples of Hernández-Salazar's work in photojournalism, his installations and actions in public spaces, as well as his introspective and reflexive Eros + Thanatos series. It reminds us that justice and peace are still pending issues in Guatemala and, at the same time, it establishes parallelisms between the Guatemalan holocaust and other holocausts elsewhere in the world.
DANIEL HERNANDEZ-SALAZAR (Guatemala City, 1956)
Daniel Hernandez-Salazar begun his career as photojournalist during the Guatemalan civil war in the 1980´s. He worked as a stringer photographer for REUTERS, AFP and the Associated Press (AP). Currently he works as an independent artist and has presented more than 25 personal exhibits of his work in North, Central and South America, as well as in Europe, Korea and Japan. He has participated in more than 30 colective exhibitions.
There are two books of his work: So that all shall know / Para que todos lo sepan (University of Texas Press, Austin, Texas, 2007) and Guatemala: Memory of an Angel (Kage Shobo, Tokio, Japan, 2004). His work has been published also in photobooks together with other artists.
He is the creator of the angels ilustrating the cover of the truth report Guatemala: Never Again published by the Catholic Church and describing the athrocities comited during the civil war in his country. He has given lectures about his work and the role of the arts in post war landscapes in several academic and human rights intitutions in Guatemala, Costa Rica, Colombia, USA, Spain, Korea and Japan. He recieved L'Ordre des Arts et des Letres from the Culture and Comunicaton Ministry from France.
Contact
zuzendaritza.museoa@gernika-lumo.net
Organizers
Daniel Hernández-Salazar and Gernika Peace Museum