Gernika Peace Museum
Plan / Book your visit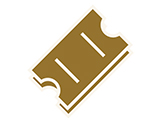 Temporary Exhibition
''Picasso-Gernika 70th Anniversary''
2007/07/10 - 2007/09/30
Introduction
In 2007, to mark the seventieth anniversary of the tragic bombing of Gernika and the creation of Picasso's Guernica, Gernika-Lumo Town Council is organising a unique exhibition, with the help of the Gernika Peace Museum and the collaboration of the Museo Nacional Centro de Arte Reina Sofía. Twenty-three sketches are on display, together with de oil painting Mother with Dead Child. It is a rare chance to examine the entire creative process behind the Guernica and see how the tragic events in this small Basque town were to be turned into a universal legend.
At the height of the Spanish Civil War, the government of the Republic decided to take part in the International Exhibition in Paris, due to open in May 1937, in the hope that it might draw attention to the irremediable rise of fascism in Europe.
To help achieve this aim, it asked Pablo Picasso, the most renowned artist of the time, to create a large piece to be the centrepiece of the Spanish pavilion. The painter accepted the commission but for some time remained uninspired and was unable to embark on the work.
In the days following 26 April 1937, Picasso read with horror in the French press of the bombing of Gernika. Finally, on 1 May he began working feverishly on the mural for the International Exhibition.
For the first ten days Picasso worked non-stop, making sketches and studies which he finally began transferring to canvas on 11 May 1937. During this time he produced twenty-one drawings and paintings for the composition and distribution of the figures. Even after he had begun the enthralling process of creating the large mural, Picasso continued to experiment, creating a further twenty-four sketches, each with its own distinct identity as a work of art. The process of creating the Guernica was remarkable adventure, and one which the artist completed in an extraordinarily short space of time.
Contact
zuzendaritza.museoa@gernika-lumo.net
Organizers
Organized by: Gernika-Lumo Town Council
Collaborated by: Gernika Peace Musuem Foundation, Museo Nacional Centro de Arte Reina Sofía, Ministerio de Cultura.
Sponsored by: Ipar Kutxa
Related Publications