Gernika Peace Museum
Plan / Book your visit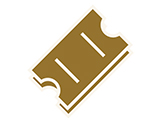 Permanent Exhibition
Permanent exhibition
2003/01/08 - 2017/12/31
Introduction
The permanent exhibition of the museum operates around three mayor questions:
1. What is peace?
A wide selection of ideas, concepts, thoughts and points of view in relation to peace -particularly a contemporary idea- in which peace, to solve conflicts, flourishes in terms of relationships between human beings. The history of peace must not be the history of the end of conflict.
This first question is approached in the following rooms:
The paths towards peace
Agreed peace
Peace of mind
Blue planet, planet peace
Peace on a daily basis
Organising ourselves for one wish: peace
Action taken in the name of peace: a personal attitude
Peace in the 21st Century
Peace of life
Negative peace
The tools used bring peace
2. What happened in Gernika in the absense of peace?

A reading of the history of Gernika-Lumo and the spanish Civil War, the air bombardement of Gernika, and the exemplary lesson about peace taught to us by the survivors of this tragic event through their reconciliation with their attackers, in addition to other instances of reconciliation and mediation for peace all over the world.
This second question is approached in the following rooms:
26 april 1937: They were all like Begoña
An audiovisual and scenography that reproduces the dining room in a house in Gernika in 1937.
The town talks to us
Gernika-Lumo, a previous history
The first settlers
Foundation of Gernika
Statutes and unrest
The industrial boom
Modern times
Spain prior to the Civil War
Gernika in the 30's
The Second Republic
Autonomy in Euskadi
The beginning of the conflict: the Spanish Civil War
The Bombing of Gernika
Attacked from the air: Technical aspects
The destruction of the town
The occupation of Gernika
The experience of the air bombardement
Information after the bombing
Gernika in the post-war period: Franco's regime and repression
Towards reconciliation
In memoriam (Audio-visual, Short Film Prize AVICOM)
A creative and consistent audio-visual presentation invites us to reflect on tragedy, destruction, hope and also on life.
3. What about peace in the world today?

We take a look at the world through Picasso's Guernica using human rights and the Basque conflict as prisms to study the current state of peace in the world today.
This third question is presented in the following rooms:
Three expressions
The expression of life
The expression of freedom
The expression of equality
A seed for peace
The forest
The Basque conflict
Visible and non visible effects of violence in the conflict
Efforts to live in peace
Contact
Organizers
Gernika Peace Museum Foundation
Related activities
Related Publications