Gernika Peace Museum
Plan / Book your visit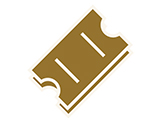 Home
>>
Education
>>
Educational Workshops
Educational Workshops

Error:
Unknown column 't_foto.contenido' in 'field list'

Query: SELECT t_foto.idarchivo,t_foto.tipo,t_foto.nombre,t_foto.contenido FROM t_foto WHERE ( idarchivo  = 524)


Error:
Unknown column 't_foto.contenido' in 'field list'

Query: SELECT t_foto.idarchivo,t_foto.tipo,t_foto.nombre,t_foto.contenido FROM t_foto WHERE ( idarchivo  = 523)


Error:
Unknown column 't_foto.contenido' in 'field list'

Query: SELECT t_foto.idarchivo,t_foto.tipo,t_foto.nombre,t_foto.contenido FROM t_foto WHERE ( idarchivo  = 2199)


Error:
Unknown column 't_foto.contenido' in 'field list'

Query: SELECT t_foto.idarchivo,t_foto.tipo,t_foto.nombre,t_foto.contenido FROM t_foto WHERE ( idarchivo  = 526)


Error:
Unknown column 't_foto.contenido' in 'field list'

Query: SELECT t_foto.idarchivo,t_foto.tipo,t_foto.nombre,t_foto.contenido FROM t_foto WHERE ( idarchivo  = 527)


Error:
Unknown column 't_foto.contenido' in 'field list'

Query: SELECT t_foto.idarchivo,t_foto.tipo,t_foto.nombre,t_foto.contenido FROM t_foto WHERE ( idarchivo  = 528)


Error:
Unknown column 't_foto.contenido' in 'field list'

Query: SELECT t_foto.idarchivo,t_foto.tipo,t_foto.nombre,t_foto.contenido FROM t_foto WHERE ( idarchivo  = 529)


Error:
Unknown column 't_foto.contenido' in 'field list'

Query: SELECT t_foto.idarchivo,t_foto.tipo,t_foto.nombre,t_foto.contenido FROM t_foto WHERE ( idarchivo  = 530)


Error:
Unknown column 't_foto.contenido' in 'field list'

Query: SELECT t_foto.idarchivo,t_foto.tipo,t_foto.nombre,t_foto.contenido FROM t_foto WHERE ( idarchivo  = 531)


Error:
Unknown column 't_foto.contenido' in 'field list'

Query: SELECT t_foto.idarchivo,t_foto.tipo,t_foto.nombre,t_foto.contenido FROM t_foto WHERE ( idarchivo  = 1017)


Error:
Unknown column 't_foto.contenido' in 'field list'

Query: SELECT t_foto.idarchivo,t_foto.tipo,t_foto.nombre,t_foto.contenido FROM t_foto WHERE ( idarchivo  = 1020)


Error:
Unknown column 't_foto.contenido' in 'field list'

Query: SELECT t_foto.idarchivo,t_foto.tipo,t_foto.nombre,t_foto.contenido FROM t_foto WHERE ( idarchivo  = 2130)


Error:
Unknown column 't_foto.contenido' in 'field list'

Query: SELECT t_foto.idarchivo,t_foto.tipo,t_foto.nombre,t_foto.contenido FROM t_foto WHERE ( idarchivo  = 2156)

The programme of Workshops is conceived as an educational process with a clear objective: to bring the students closer to the world of peace culture from an entertaining and creative perspective.
Who are they aimed at:
Groups of students and schoolchildren from Primary Education, Compulsory Secondary Education, Baccalaureate, free-time groups, etc.
Maximum number of students:
Between 10 and 25 people.
Opening times:
From Tuesday to Friday in normal Museum hours. Please consult regarding availability on other dates and hours.
Duration:
Depending on the workshop chosen, between 1 hour and 2 and a half hours.
Group leaders:
They should remain with the group for as long as the activity lasts and should, if necessary, be responsible for group order.
Booking:
At least two days before the visit in order to arrange the day and time (Tel.: 94 627 02 13)
Entrance Fee:
Take a look to the price of the workshop you are interested in.
Groups should be as punctual as possible.
A few days before the visit with the students, the Museum will contact the education centre by telephone to confirm details about the activity.
It is possible to prepare the visit beforehand in the Museum, with the materials and assessment that the teacher needs.
It is possible to download the materials from the free publications section so that the teacher can study them beforehand.
If you have any doubts, you can make enquiries via e-mail hezkuntza.museoa@gernika-lumo.net or telephone 94 627 02 13 from Monday to Friday, 08:00 to 13:30.