Gernika Peace Museum
Plan / Book your visit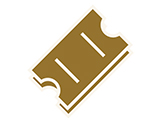 Home
>>
Education
>>
Teachers
Teachers
Orientation and booking

The aim of this programme is to advise teachers when planning their visit to the Museum. We set out to give a few necessary guidelines so that you can make a tour adapted to the needs of students and teachers around the permanent exhibition and the Temporary Exhibitions.
For this reason, we have launched a series of initiatives with the aim of supporting the work of the teacher or group leader, whose participation is absolutely crucial:
Telephone service (+34 94 627 02 13) giving information on the contents of the Museum, designed to offer orientation.
It is possible to prepare the visit beforehand in the Museum, with the materials and assessment that the teacher needs.
It is possible to download the materials from the Educational resources section so that the teacher can study them beforehand.
Consultations can be made by Internet (hezkuntza.museoa@gernika-lumo.net), Bear in mind that in many cases, this is the most immediate and efficient means of communication and is not subject to the limitations of office hours as is the case with telephone queries.
Material

Error:
Unknown column 't_foto.contenido' in 'field list'

Query: SELECT t_foto.idarchivo,t_foto.tipo,t_foto.nombre,t_foto.contenido FROM t_foto WHERE ( idarchivo  = 1066)


Error:
Unknown column 't_foto.contenido' in 'field list'

Query: SELECT t_foto.idarchivo,t_foto.tipo,t_foto.nombre,t_foto.contenido FROM t_foto WHERE ( idarchivo  = 1106)


Error:
Unknown column 't_foto.contenido' in 'field list'

Query: SELECT t_foto.idarchivo,t_foto.tipo,t_foto.nombre,t_foto.contenido FROM t_foto WHERE ( idarchivo  = 1361)


Error:
Unknown column 't_foto.contenido' in 'field list'

Query: SELECT t_foto.idarchivo,t_foto.tipo,t_foto.nombre,t_foto.contenido FROM t_foto WHERE ( idarchivo  = 2194)


Error:
Unknown column 't_foto.contenido' in 'field list'

Query: SELECT t_foto.idarchivo,t_foto.tipo,t_foto.nombre,t_foto.contenido FROM t_foto WHERE ( idarchivo  = 2195)


Error:
Unknown column 't_foto.contenido' in 'field list'

Query: SELECT t_foto.idarchivo,t_foto.tipo,t_foto.nombre,t_foto.contenido FROM t_foto WHERE ( idarchivo  = 2305)


Error:
Unknown column 't_foto.contenido' in 'field list'

Query: SELECT t_foto.idarchivo,t_foto.tipo,t_foto.nombre,t_foto.contenido FROM t_foto WHERE ( idarchivo  = 2306)