Gernika Peace Museum
Plan / Book your visit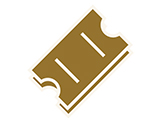 Home
>>
The Documentation Centre
>>
Collections
Collections
The Documentation Centre has two separate collections:
THE DOCUMENTATION CENTRE ON THE BOMBING OF GERNIKA 'S OWN COLLECTION (CDBG)
Books, newspapers, magazines, audiovisual material, etc. from all round the world.

THE DOCUMENTATION CENTRE'S OWN COLLECTION
THE SOUTHWORTH COLLECTION
These were acquired by Gernika-Lumo Town Hall and added to the Documentation Centre. They belonged to the famous historian and bibliophile Herbert R. Southworth, and consist of more than 3.000 books, newspapers, documentation and basic archives.

THE SOUTHWORTH COLLECTION