Gernika Peace Museum
Plan / Book your visit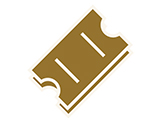 Conferences
Conference on the Church and Francoism.
2003/01/01
Introduction
A conference organised by the Gernika Peace Museum Foundation's Documentation Centre, the Pastoral Theology Diocesan Institute and the Bizkaia Ecclesiastical Archives, in sincere homage to Father Onaindia, and for in-depth research into the role of the Church in the Spanish Civil War and during Franco's regime.
Participants: Joseba Go˝i Galarraga, Ignacio Villota Elejalde, JosÚ ┴ngel Etxaniz, Hilari Raguer, Anabella Barroso, Enrique Berzal de la Rosa, Monica Moreno Seco, Alfonso Botti, Alfonso Alvarez Bolado, Jualian Casanova.
Contact