Gernika Peace Museum
Plan / Book your visit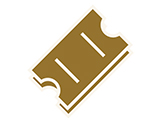 Conferences
VII INTERNATIONAL GATHERING ON ART AND PEACE: MEMORY AND SPACE IN THE URBAN ART
2017/10/27
Introduction
The meeting, through means of plastic and oral means of intervention, marks the layout and sets the pace which enables us to share our own experience with graffiti artists, rap singers, researchers and gallerists to become acquainted with the urban art space and learn about its contribution to different memory, resistance and condemnation initiatives.
27 OCTOBER, FRIDAY
Location: Sala Elai Alai, Foru Plaza. Gernika-Lumo
09:30-10:00 Inauguration.
10:00 -11:30 History, evolution and space in Urban Art.
Laura García-Borreguero. Social and cultural anthropologist and independent researcher. Bilbao.
Daniel Muñoz. Artist. Cáceres. Will run an artistic project in Gernika.
Introduction: Maria Oianguren. Gernika Gogoratuz.
11:00-12:00 Coffee break
12:00-12:30 AgroArte and Rap as resistance and memory.
Wilmar Botina (Boti), AgroArte group's coordinator, Medellín.
Luis Fernando Álvarez. (El Aka). rapper and farmer of Comuna 13 and AgroArte group, Medellín.
Introduction: Iratxe Momoitio. The Gernika Peace Museum.
12:30-14:30 Society, networks and Art market.
Juan Pablo Ordúñez (mAwa), artist and researcher. Bilbao.
- Igor Rezola, (Dizebi), graffiti artist and researcher Itsasondo.
Sergio García Bayón, founder of SC Gallery + Art Management, Bilbao.
Introduction: Rikardo Abaunza. Kultur Etxea.
18:00-20:00 "Grammatical Bodies" workshop. Body preparation lead by AgroArte group (Colombia) and Birgit Fritz (Austria), expert in methodology of Theatre of the Oppressed.
Introduction: Andreas Schäfter. Gernika Gogoratuz.
28 OCTOBER, SATURDAY. Grammatical Bodies
Location: Pablo Picasso Street. Gernika-Lumo
10:00-14:00 "Grammatical bodies" symbolic performative action.
"AgroArte Group": Jhonantan Steven Ruiz (Ghido Mc), Luis Fernando Álvarez (El Aka), Hugo Andrés Alvarez (El Metano Mc), Wilmar Botina (Boti), Sandra Milena Álvarez and María José Pizarro.
18:00-20:00 Hip-Hop and Rap concert. "AgroArte Group" and María Lopez (Laize), Betto Snay, Big Thier.
The registration is free, but sending registration form is requested. The sessions will be held in Spanish.
Registration:
Information: +34/ 94 625 35 58 info@gernikagogoratuz.org
Contact
zuzendaritza.museoa@gernika-lumo.net
PDF-s
Organization
Gernika Gogoratuz Peace Research center, The Gernika Peace Museum Foundation, The Culture House of Gernika
Related Publications
Schedule Download (Spanish & Basque):