Gernika Peace Museum
Plan / Book your visit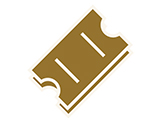 Conferences
Memories of war, projects of peace. Violence and conflict between past, present and future.
(16-18/06/2017)
2017/06/16
Introduction
The VIII Meeting of Memorias en Red "Memories of war, projects of peace. Violence and conflict between past, present and future", will take place on June 16, 17 and 18 at the Gernika Peace Museum (Bizkaia).
In this Memorias en Red Conference, we intend to talk about wars and about its memories. We are using the term "war" in a broad sense, bearing in mind that it can have, and indeed has had and still has, multiple uses, misuses and nuances: world wars, imperialist wars, independence wars, civil wars, holy wars, dirty wars and more. In general terms, we refer to the memories of conflicts and violence in past events that can be, or have been, classified as wars, as well as the amnesia, trauma and silence they create, the demands for truth, justice and redress, and the reconciliation, peace agreements and transitions. Above all, we are considering wars from the perspective of their relationship with the present, what they have destroyed and what they have left behind, and how this is represented, rebuilt and conveyed.
We propose this subject from the specific context of the Basque Country, a region where the archaeology of 20th century conflicts reveals complex overlapping layers of different types of war that occurred in succession and with close links to one another: the Spanish Civil War, the post-war period, armed conflict during and after Francoism and the "dirty war" of transition. In these sessions, we intend to visit some of the marks left by these wars and discuss some of the policies and practices used to build their meaning in the present. However, we also want to start an open debate that includes other cases and other perspectives, as a way of reflecting collectively on wars from our unique perspective, that of memory studies.
In the current context, where wars figure increasingly large in our consciousness and in our visions of the future, we ask the question, what do we know about the wars of the past? What can their memories and representations tell us? What public and political uses are made of these stories and experiences? And what functions do they, or could they, have to help us understand and prevent the wars of the present?
Memorias en Red is an international, independent and open association of researchers interested in Memory Studies. Members of the network seek to foster and develop interdisciplinary intellectual debate on the processes and characteristics of social or cultural memory in general, including the processes of recovering historical memory in both Spain and other geographic areas. The association organises meetings for young researchers, film screenings, conferences, collaborative research projects and publications.
At present, the group has around thirty active members working in areas as diverse as anthropology, literature, history, art history, visual culture, political science, sociology, journalism and archaeology. The majority of the members live in Spain, but the network extends beyond the country's borders, with members in France, Belgium, the Netherlands, Italy, Germany, the United Kingdom, the United States, Chile and Argentina.
Contact
zuzendaritza.museoa@gernika-lumo.net
PDF-s
Organization
Gernika Peace Museum and Memorias en Red
Related Publications