Gernika Peace Museum
Plan / Book your visit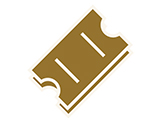 Conferences
Failing to make the grade: The Spanish Civil War in school text-books
2016/04/20
Introduction
This travelling exhibition from the Gernika Peace Museum is exhibeted at the exhibition hall of Barakaldo (Biscay) : Central Library, near Antonio Trueba Park, 11:00-14: 00 18:00- 21:00 Monday to Friday.
After 70 years of the beginning of the Spanish Civil War, how is that information transmitted? How is that important part of our history taught to our children in textbooks?
This exhibition is about how the Spanish Civil War is taught in schoolbooks from 1939 until today, paying special attention to manipulation and concealing of facts during the Franco era and how it is more objectively dealt with during the democracy, making a thorough analysis of the books published in the Basque Country, other autonomies in Spain and in France.
Contact
dokumentaziozentrua@gernika-lumo.net
PDF-s
Organization
Gernika Peace Museum
Related Publications
Asignatura pendiente: el estudio de la Guerra Civil en los manuales escolares, Museo de la Paz de Gernika, Gernika-Lumo, 2007.

See Publications