Gernika Peace Museum
Plan / Book your visit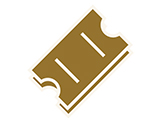 Conferences
1st International Seminar about Historical Memory: Deliberate Amnesia of Memory
2016/04/07
Introduction
The first seminar will take place on 7th April, 2016, and is part of the exhibition Memoria Histórica: images of the aftermath of the Franco-dictatorship that will be exhibited at the Museum of Gernika Peace (April-September 2016).
Programme of the Seminar (pdf)
Brochure of the exhibition (pdf)
PROGRAMME
April 7, Thursday
10.00-10.15 Jose Mª Gorroño Etxebarrieta. Presidente de la Fundación Museo de la Paz de Gernika; Iratxe Momoitio Astorkia. Directora del Museo de la Paz de Gernika. "18 años trabajando para investigar y recuperar lo ocurrido en Gernika"
10.15-10.45 Jehanne van Woerkom. Autora, militante y reportera de la memoria española. "Memoria Histórica: las secuelas del franquismo"
10.45-11.15 Erik Somers. NIOD (Países Bajos). "NIOD: Institute for War, Holocaust and Genocide Studies"
11.15-12.00 Joseba Agirreazkuenaga. Catedrático de Historia Contemporánea UPV-EHU; Unai Belaustegi profesor de la UPV-EHU. "Senderos de la memoria"
12.00-12.30 Pausa café
12.30-13.15 Jimi Jimenez. Sociedad de Ciencias Aranzadi. "Exhumando la memoria"
13.15-14.00 Jordi Gordon. Periodista y cineasta. "Testimonio y memoria de las víctimas en el cine documental"
14.00-14.15 Preguntas
14.15-15.30 Pausa comida
15.30 16.15 Nuria Ricart Uldemolins. Profesora de la facultad de BBAA. Universidad de Barcelona. "Lenguajes del arte público, estrategias de la memoria"
16.15-17.00 Emilio Silva Barrera. Periodista y fundador de la Asociación para la Recuperación de la Memoria Histórica. "Las ataduras de la desmemoria"
17.00-17.15 Preguntas
17.15 -18.30 Visita al Museo de la Paz de Gernika y al Centro de Documentación sobre el bombardeo de Gernika
18.30 Inauguración de la exposición temporal de Jehanne van Woerkom Memoria histórica: Reportaje gráfico de las secuelas amargas del franquismo
Important
The symposium will be conducted in Spanish. There will be no simultaneous translation.
Registration for this seminar is free of charge, but applicants must submit the registration data. See below.
The second Seminar will take place on 16th June, 2016 at the Gernika Peace Museum de 2016:
• Jesús Alonso Carballés. Profesor titular de civilización de la España Contemporánea. Universidad Burdeos Montaigne
• Josu Rekalde. Profesor catedrático en la Facultad de Bellas Artes UPV-EHU
• Ismael Manterola. Profesor de Historia del Arte en la Facultad de Bellas Artes UPV-EHU
• Arturo Fito Rodríguez. Profesor en la Facultad de Bellas Artes, UPV-EHU
Contact
zuzendaritza.museoa@gernika-lumo.net
PDF-s
Organization
Gernika Peace Museum
Related activities
Related Publications