Gernika Peace Museum
Plan / Book your visit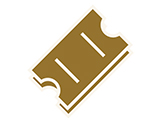 Conferences
1st International Gathering on Art and Peace.
2003/12/01
Introduction
Introduction
Art and Peace is a project and line of work developed in Gernika-Lumo (Bizkaia, Basque Country), declared by UNESCO as "City of Peace", by three institutions involved in cultural activities and to the causes of Peace. These three institutions (Gernika Peace Museum Foundation, Gernika Gogoratuz Foundation and Gernika Cultural Center) decided in 1999 to start a research, education and diffusion initiative on the close relationship between art and Peace, on all forms of art, and from the perspective of art, it is possible to contribute not only to culture but to the construction of a culture of Peace in the world.
From the very beginning, these three institutions have worked hand in hand with two artists (William Kelly, Australia) and Alex Carrascosa (Basque Country) materializing the following activities:
- International Exhibition "Art towards Reconciliation" (1999-2000)
- Installation "Plaza of fire and light: place of the peacemakers" (2001) ©William Kelly
- Participation in the international project "Kids Guernica" (2003)
- I International Congress on Art and Peace and didactic workshops
- Installation "Passages of Peace" ©William Kelly
- Exhibition "Humanist Art: symbolic places" ©William Kelly
- II International Congress on Art and Peace (2005)
- III International Congress on Art and Peace (2007)
In 2003, after the conclusion of the 1st International Congress, the participating artists from all around the world wrote up the GERNIKA STATEMENT OF ART AND PEACE.
If you want to subscribe and sign this text, print a copy, sign it and send it to us to Gernika.
1st International Gathering on Art and Peace in Gernika-Lumo, Bilbao, San Sebastián and Vitoria in December 2003.
Participants: Iñaki Arzoz, Ignacio Ayestaran, Nestor Basterretxea, Alex Carrascosa, Noe Cornago, Ma Elena Diez, Anita Glesta, Tony Grady, Robert Godfrey, Luis Iriondo, Juliantxo Irujo, Inma Jimenez, Jan Jordaan, Veronica kelly, William Kelly, Benjamin Mckeown, Julian Momoitio, Père Ribera, Raymond Watson, Iñaki Zuazo.
Art workshops organised by the Gernika Peace Museum, Gernika Gogoratuz and the Gernika Cultural Centre, directed and created by the artist Alex Carrascosa, with the assistance of William Kelly and various artists from overseas at this 1st International Gathering.
Workshops for boys and girls in secondary education, focusing on the relationship of art with working towards peace, the treatment and solution of conflicts. The workshops were arranged at the following teaching centres over the two weeks of the International Art and Peace Gathering.
Teaching centres which took part in the educational workshops:
Allende Salazar Public School (Gernika-lumo)
Gernika High School (Gernika-Lumo)
Seber Altube School (Gernika-Lumo)
San Fidel School (Gernika-Lumo)
Barrutialde Public School (Gernika-Lumo)
La Merced School (Gernika-Lumo)
Ignacio Ellacuria Secondary School (Bilbao)
San Ignacio Secondary School (Bilbao)
Mariaren Bihotza School (Donostia-San Sebastián)
Zubiri Manteo Secondary School (Donostia-San Sebastián)
Fine Arts Faculty, University of the Basque Country
Technical datasheet
STATEMENT
"The Gernika Statement on Art and Peace"
Believing that it is the highest goal of human creativity to work to shape the world in a positive way, where peace always ascends over war, generosity transcends meanness of spirit and understanding eclipses misunderstanding; we, the undersigned artists and related professionals who have gathered at the international Conference on Art and Peace in the symbolic city of Gernika, and those others of us who have signed in support of these aims, feel it is our responsibility and honour to express our human -artistic, intellectual and spiritual- resources to help ourselves and others. Further, we believe that the expression of art helps humankind achieve a better understanding of its potential and therefore contribute towards a peaceful development of humanity.
We recognise that there are those in our professions and in society who feel art and life are independent entities and, while honouring and respecting the views of others, we ourselves feel fully and passionately that the significant direction for the 21st Century Art will reflect humanist ideals which will significantly contribute to reconciliation, peace and increased human understanding of all peoples and all cultures. We also express our support to the principles of the Universal Declaration of Human Rights.
We are clear in our understanding that art is the expression of significant ideas achieved through forms to be understood and embraced by all.
Art is a practice that achieves its best when it helps lead humanity to greater understanding. We recognise that there are many levels, as there are in all other disciplines such as science, medicine, humanities, politics,... being makers, constructors and builders -rather than destroyers of things- we realize that peace is not one of many options but, that peace is truly the only sustaining option.
We know that significant art must equally do two things; express an acknowledgement of the possibilities of the human dimension; and do so in an appropiate and visual language that can take us into a positive reflection about peace.
It is important to state that such work need not be limited to a particular medium or style; that ideas can be realised in paint, print and 3 dimensional media as well as installations, sound sculptures, text based work, performance art, computer imagery, video, concrete poetry and other media including those yet to be explored by artists. We believe and support an art which expresses our cultural diversity.
We recognize our indebtedness to thousands of people -historical and contemporary- artists, philosophers, poets, play writers, novelists, filmmakers, storytellers and workers for humanist principles and understanding between people worldwide. The responsibility, and the honour to be part of this continuum and the challenge to contribute to the celebration of life, humankind and to peace is here for all of us.
Contact
zuzendaritza.museoa@gernika-lumo.net
PDF-s
Organization
Gernika Peace Museum Foundation, Gernika Gogoratuz and the Gernika Cultural Centre.
Related activities