Gernika Peace Museum
Plan / Book your visit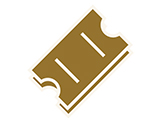 Conferences
International conferences on Non-violence. A Path to Peace
2003/10/13
Introduction
An international conference organised by the Gernika Peace Museum Foundation on the subject of non-violence was held on 13 - 17 October at Gernika-Lumo, Bilbao, San Sebastian and Vitoria, and was attended by national and international experts on the subject.
All the events were attended by Arun Gandhi, grandson of Mahatma Gandhi and founder of the Institute for Non-violence in the United States.
Speakers: Pasqual Andrés, Manuel Dios Diz, Arun Gandhi, Petxo Idoiaga, Txema Ramírez de la Piscina, Pedro Ibarra, Gonzalo Arias, Xabier Etxeberria, Rubén Campos, Gernika Gogoratuz, Bakeaz, Gesto por la Paz, Elkarri, Unesco Etxea.
Contact
zuzendaritza.museoa@gernika-lumo.net
PDF-s
Organization
Gernika Peace Museum Foundation