Gernika Peace Museum
Plan / Book your visit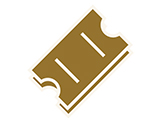 Conferences
INTERNATIONAL SYMPOSIUM: THE BOMBING OF GERNIKA AND ITS INTERNATIONAL REPERCUSSIONS (24-25/04/2012)
2012/04/24
Introduction
The Gernika Peace Museum Foundation and the Documentation Centre on the bombing of Gernika have organised an international symposium as part of the programme to commemorate the 75th anniversary of the bombing of Gernika (26/04/1937). The object of the symposium is to analyse the international dimension of the bombing and its influence up to the present day.
Experts will discuss the impact of the event on politics and society in countries such as Germany, Italy, France, the USA and the UK among others.
The symposium will take place on 24th and 25th April 2012. p>
Speakers: Walther Bernecker (Universidad de Nuremberg), Ângelo D' Orsi (Italia), Maria Rosa de Madariaga (Marruecos), Nicholas Rankin (Reino Unido), Xabier Irujo (Universidad de Reno, EEUU), Iratxe Momotio y Ana Teresa Núñez Monasterio (Museo de la Paz de Gernika), Alberto Reig Tapia (Universidad Rovira e Virgili (Tarragona), España), Santiago de Pablo (Universidad del País Vasco/Euskal Herriko Unibertsitatea), Jesús Alonso Carballés (Universidad de Burdeos, Francia), Fiachra McDonagh, Olga Novikova (URSS), Aldaba, Gernikazarra.
*** The symposium will be conducted in Spanish. There will be no simultaneous translation.
Registration for this international symposium is free of charge, but applicants must submit the following registration data:

Att: Ana Teresa Nuñez (Tel 946270213)
GERNIKA PEACE MUSEUM FUNDATION
dokumentaziozentrua@gernika-lumo.net
Contact
dokumentaziozentrua@gernika-lumo.net
PDF-s
Organization
Gernika Peace Museum and the Documentation Centre on the Bombing of Gernika
Related Publications