Gernika Peace Museum
Plan / Book your visit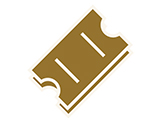 Conferences
5th International Peace Museum Conference
2005/05/01
Introduction
Following on from the Peace Museum Conferences in Bradford (Great Britain, 1992), Stadtschlaining (Austria, 1995), Osaka and Kyoto (Japna, 1998) and Ostend (Flanders, Belgium, 2003), Gernika (Basque Country, Spain) is the venue for the V International Peace Museum Conference in May 2005 (1-7 May 2005).
The conference motto has been: "Peace Museums: A contribution to remembrance, reconciliation, art and peace" discussing about three main topics:
1. The contribution of art to a culture of peace
2. Peace Museums, seeds of reconciliation in the world
3. The importance of remembrance to build a world in peace
Over 130 representatives of Peace Museums from all over the world came to Gernika to share experiences, exchange information on projects, and move forward a relationship which commenced several years ago when the International Peace Museums Network was created.
Contact
zuzendaritza.museoa@gernika-lumo.net
PDF-s
Organization
Gernika Peace Museum