Gernika Peace Museum
Plan / Book your visit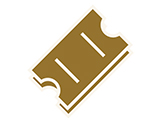 Conferences
Conference on War Correspondents
2001/01/01
Introduction
A conference organised by the Gernika Peace Museum's Documentation Centre, Gernika-Lumo Town Hall and the local history group Gernikazarra, in homage to the person who reported to international media the barbarous bombing of Gernika on 26 April 1937 - George L. Steer.
The conference discussed the role of correspondents during the Spanish Civil War, and their role in today's conflicts.
Speakers at the conference: Santiago de Pablo, Lorenzo Sebastián, Alberto Elosegi, Manu Leguineche, Jesús Alonso Carballés, Francisco Manuel Vargas Alonso, Mirta Nuñez Diaz.Balart, Alejandro Pizarroso, Nicholas Rankin, J.M Susperregui, Carmelo Landa Montenegro.
Contact
zuzendaritza.museoa@gernika-lumo.net
PDF-s
Organization
Gernika Museum's Documentation Centre, Gernika-Lumo Town Hall and the local history group Gernikazarra
Related Publications
Korrespontsaleen eginkizuna Espainiako Gerra Zibilean: George Steer-i omenaldia = El papel de los corresponsales en la Guerra Civil española: homenaje a George Steer, Ayuntamiento de Gernika-Lumo, 2003.

See Publications