Gernika Peace Museum
Plan / Book your visit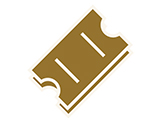 Conferences
III. International congress on ART and PEACE
2007/09/27
Introduction
"Citizen Participation in Peace Building through Art"
Pablo Picasso read in L'HumanitÚ the translation of the chronicle that George Steer had published in The Times and saw the photos of the tragedy in the Ce Soir: affected or simply inspired by a true reason to paint, he threw himself into the Guernica. The cubist vision of Picasso unfolded Gernika until turning it into global symbol of civilian victim of military atrocity; however, the raid on Gernika was not casual, in words of Steer: "Gernika was not a military objective: the bombing aimed for the demoralization of the civilian population by means of the destruction of the cradle of the Basque nation and the Basque culture".
Steer offered a double testimony to us: the desperate denunciation of the bombing that Picasso translated into painting and the hopeful announcement of sprouting of the "oldest democracy of Europe". In Palestine, Iraq, Afghanistan, Colombia, Tibesti, Darfur, Somalia and even among us it continues occurring Guernicas and more than ever it is imperative the dialogue, the respect and the citizens' involvement not in partisanship but in politics. This is indeed what we propose for the III Art&Peace Meeting of Gernika: artivists' dialogues, creative and participatory - among citizens and between them and their institutions. From the old town of Gernika, ground of humanist and direct democracy, we want to hold the assembly of artists around the oak tree to discuss about Citizen Participation in Peace Building through Art: Legislative Theater (Wales, Austria and Israel), Artivism (Northern Ireland, Lebanon and Rif), Community Art (Australia, Aotearoa -New Zealand-, Scotland, South Africa and Basque Country) and the initiatives those are already under way in Basque Country, such as the circles of chairs for dialogue.
Contact
zuzendaritza.museoa@gernika-lumo.net
PDF-s
Organization
The Gernika Peace Museum Foundation, Gernika Gogoratuz and the Gernika Cultural Centre