Gernika Peace Museum
Plan / Book your visit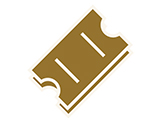 Conferences
International Conference on Literature and the Culture of Exile on the 60th Anniversary of the Exodus to Exile. The Basque Exile, 60 years on.
1999/01/01
Introduction
The year 1999 marked the 60th anniversary of the end of the Spanish Civil War, of exile in general, and Basque exile in particular.
Lecturers from a number of Basque Universities, Town Halls, Institutions etc. decided to commemorate the anniversary with a series of conferences in the three Basque territories (Bizkaia, Guipœzcoa and Álava).
These events took place in 1999 in Donostia (25-26 February), Hondarribia (11 and 12 March), Gernika-Lumo (27-30 April), Tolosa (4 June), Lekeitio (24 and 25 June), the RSBAP in Madrid (18-21 October) and Donostia (9-12 November).
Speakers at Gernika-Lumo:
Xabier Apaolaza, Gorka Aulestia, José Ángel Ascunce, Patri Urkizu, Ma Pilar Rodriguez, José Antonio Arana Martija and Geneviève Dreyfus-Armand.
Contact