Gernika Peace Museum
Plan / Book your visit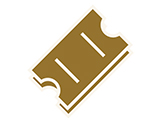 Past Activities
Participation in the Children's Exile
2003/12/17
Introduction
Participation by the Gernika Peace Museum in the Children's Exile exhibition organised by the Pablo Iglesias Foundation and the Largo Caballero Foundation, with a workshop, and donation of a number of items.
A number of items belonging to the Gernika Peace Museum were taken all over Spain (Bilbao, Gijon, Sevilla, Barcelona, Madrid ...) from the exhibition at the Euskalduna Music and Conference Hall in Bilbao on 17 December 2003.
A workshop with children from Gernika-Lumo to produce a painting of the same size as Picasso's Guernica, with their reflections on the exile of children during the Spanish Civil War. The result of this workshop was displayed at the itinerant temporary exhibition.
1st Phase: Individual sketches
2ndPhase: Brainstorming to produce common ideas and add important reflections on the topic
3rdPhase: Joint sketch, 2.10 x 1.5 m
4th Phase: Original canvas
Contact
zuzendaritza.museoa@gernika-lumo.net
Related activities