Gernika Peace Museum
Plan / Book your visit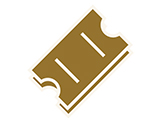 Past Activities
Gernika Awards for Peace and Reconciliation (2nd edition)
2006/04/26
Introduction
In public recognition of individuals or bodies corporate, institutions or any other group of persons whose work has contributed to building peace and encouraging reconciliation, Gernika-Lumo Town Hall, the Gernika Gogoratuz and Gernika Peace Museum Foundations award two annual prizes as a token of their commitment to peace and human well-being.
One of the prizes awards the anonymous work of people working towards peace, and the other is presented to great leaders, personalities or institutions which have worked to transform conflict and lay the cornerstones of future reconciliation processes.
This year two prizes were awarded to Elkarri and 1000 peace women.
Contact
zuzendaritza.museoa@gernika-lumo.net
PDFs
Organizers
Gernika-Lumo Town Hall, the Gernika Gogoratuz and Gernika Peace Museum Foundations