Gernika Peace Museum
Plan / Book your visit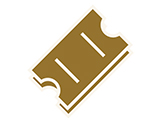 Past Activities
Summer Colonies (June)
2017/06/27
Introduction
The Department of Education of the Guernica Peace Museum has organized a summer colonies for the children from 27th to 30th June . Our principal aim takes root in the education in values such as respect, coexistence and interculturality.
Age: 4-10 years old
Timetable: 10:30-13:30h
Language: Basque and Spanish
Price: free.
Contact
hezkuntza.museoa@gernika-lumo.net
PDFs
Organizers
Gernika Peace Museum
Related Publications