Gernika Peace Museum
Plan / Book your visit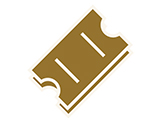 Past Activities
Seminar: Bombings in Euskadi (1936-1937) Otxandio, Markina, Legutio, Eibar, Bilbao, Durango, Lekeitio, Gernika, Zalla...
(24-25/04/2017)
2017/04/24
Introduction
Months before the military coup d'etat, the rebels had already requested military aid to Mussolini and a bit later to Hitler. As a result of these contacts, the Northern Air Force (FAN), the Italian Legionaria Aviazione (AL) and the German Condor (LC) carried out more than 1,000 bombing operations on Basque territory between 22 July 1936 and 18 August 1937.
The seminar analyses some of the highlights of this terror bombing campaign.
We will have the participation of experts in the field such as Ángel Viñas, Paul Preston, Xabier Irujo, Patxi Juaristi, Jon Irazabal, among others...
Contact
zuzendaritza.museoa@gernika-lumo.net
PDFs
Organizers
Gernika Peace Museum Foundation: The Documentation Centre on the Bombing of Gernika
Related Publications