Gernika Peace Museum
Plan / Book your visit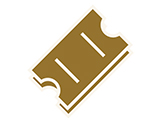 Past Activities
Act to formalise the donations the museum have received
2016/04/22
Introduction
April 22th, at 12h30, the Gernika Peace Museum Foundation will hold an act to formalize the donations that the center has received recently. These donations from individuals and associations are their legacy to contribute to our collective memory.
These are the four donations:
1. Two works by Luis Iriondo, a painter from Gernika, whose subject is the bombing of Gernika.
- "Gernikako Kristoa" painted by the author forty years after the bombing and who wants to be a tribute and remembrance for all the innocent victims of the wars in the world.
- "Topaketa" where the author reflects the moment he met his mother the night of the bombing of Gernika in the square of Lumo (he was fourteen years old).
2. Bibliographic collection donated by Segundo Oar-Arteta.
Composed of a hundred books whose subject is the Civil War, the exile and francoism. Those books will become part of the collection of the Documentation Centre on the Bombing of Gernika.
3. German aircraft bomb (B1E) donated by Gerediaga Elkartea.
It is a German aircraft incendiary bomb, type "Brandbombe 1 Elektron" 1 kg. from the Civil War in Euskadi.
4. Donation of Andone Bidaguren.
Two bows of the wreaths offered by the Gernika-Lumo city council and the Pforzheim city council for the victims of the bombing of Gernika, in the cemetery of Gernika on April 26th, 1987 (50th anniversary of the bombing).
Contact
dokumentaziozentrua@gernika-lumo.net
PDFs
Organizers
Gernika Peace Museum Foundation
Related activities