Gernika Peace Museum
Plan / Book your visit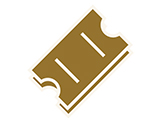 Past Activities
5th edition of the Artivist Sailing. Theatre of the Oppressed (II): Building Peace from Conflict
2016/03/11
Introduction
The "Theatre of the Oppressed (II): Building Peace from Conflict" consists of a circle of dialogue and a laboratory, one session of "The Artivist Sailing", an initiative of the Gernika Gogoratuz Peace Research Center and the Gernika Peace Museum for the European Capital of Culture San Sebastian 2016.
AGENCIES INVITED
Ayman Alhelou (Jericho) is a member of the Theatre of the Oppressed in CFP and a businessman from Jericho. He joined CFP because the no to the violence is the only solution to the occupation that departs from a correlation of unequal forces. For Ayman, from just being open to the diversity of opinions we can progress to the end of the oppression. Theatre, in particular, has helped Ayman to understand the conflict going on with occupation and the occupant since he has learned to develop such conflict as en entity. His participation at the Artistic Union of Jericho has favored the evolution of an artistic vision and the expression of a necessity of equality and acceptation of the other no matter the religion or nationality.
Taqwa Attallah (Nablus) is a participant of Theatre of the Oppressed. "Thanks to TO I was able to express my message in a nonviolent way, meaning that because of the occupation it is very difficult for a Palestinian person to express. Theatre is a universal language that can be decoded by everyone and that allows me to share with the world my voice and my message." Taqwa decided to sign up at CFP after a lot of thinking and came to the conclusion that there is no other way out to the Israeli occupation and to the Israeli-Palestinian conflict than the nonviolent and pacific way. Moreover, the interpretation and the stage have become her way to battle and go beyond oppression.
Maayan Rahamim (Tel Aviv) is an Israeli coordinator from Theatre at CFP. He is a combat ex-soldier and ex-commander of an elite unit from an Israeli army. He was destined to the occupied territories of West Bank and he was exposed to the rough and complex reality of such places. After completing his military service, he studied Theatre at the Arts Academy of Tel Aviv and nowadays he is an actor at the Israeli Theatre. When he learned about CFP, he decided to join the movement and contribute his knowledge regarding theatre. Now, under the leadership of Chen Alon, Maayan coordinates with another Palestinian representative the Theatre group CFP.
Contact
zuzendaritza.museoa@gernika-lumo.net
PDFs
Organizers
Gernika Peace Museum, Gernika Gogoratuz, Donostia 2016
Related activities
Related Publications